Pete is a lucky little guy and has spent lots of time at the Cape the last two weekends visiting his Nana and Grampa Marr!  We started off his first visit with a trip to Coast Guard beach, one of my (and Bailey's) favorite places.  We head there at the start of almost every Cape trip because dogs are allowed year-round at all National Seashore beaches.  Which means Bailey gets to run. And run. And run.  The more exhausted she is, the better behaved she is!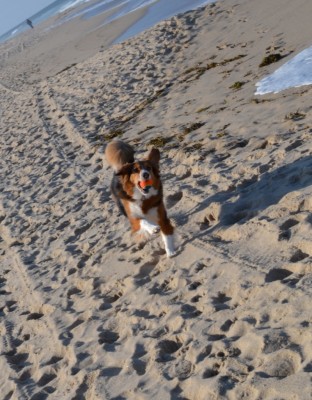 It was Pete's first trip to the beach and we loved it.  Brienna spent many a weekend tucked safely inside me as Pat, Bailey and I played on the beach.  I dreamed of being able to walk with her in a carrier or hold her little hand as our family strolled the beach.  My heart broke a little when we visited with Pete, because I never got to live that dream with Brienna.  I always feel just a little closer to her near the water, so it was emotional to finally live out that dream with Pete … I hope we get to do it many, many more times.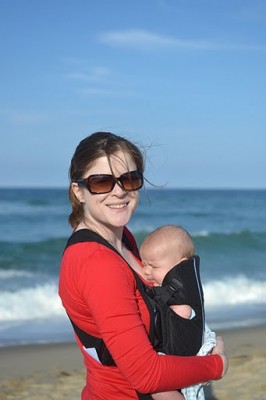 Here are some pictures from Pete's first weekend: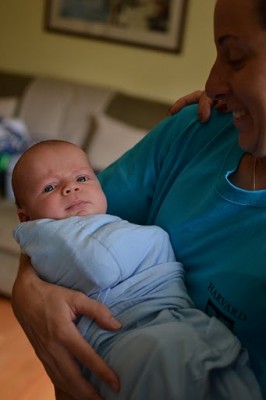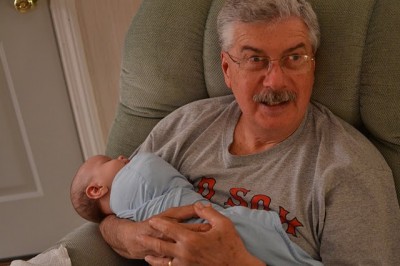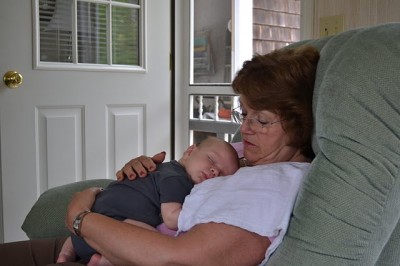 Fourth of July weekend was extra special because Nana Quinn was visiting as well.  She and Pete spent lots of time together and Pete told her all his secrets while she listened intently: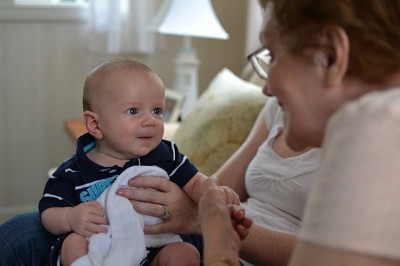 Pete had lots of fun hanging outside with his dad: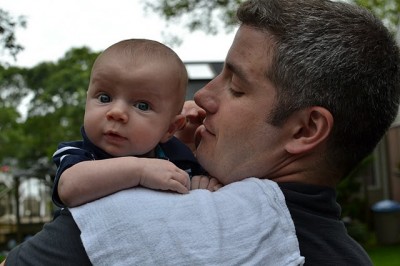 And celebrated the holiday in style: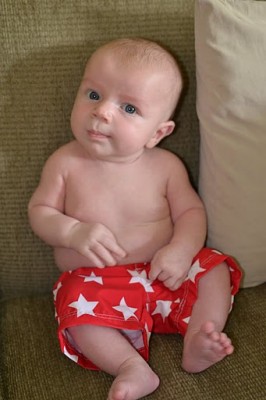 He also watched his first fireworks at Pam and Steve's house on Hyannis Harbor.  Per usual, he was unaffected by the noise and seemed to watch in fascination as the sky was lit up: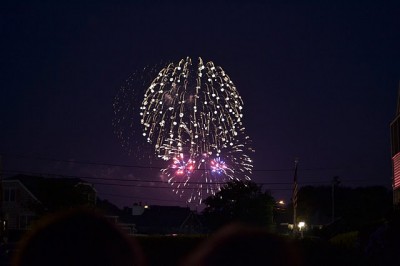 We capped off the long weekend with Pete's first daytime trip to the beach. I don't think he quite knew what to make of the sand, but seemed to love the breeze and the sound of the waves.  Either way, he looked adorable and we can't wait for many more trips to the beach and the Cape!