It's been a busy few weeks for our little family … we spent 4th of July on the Cape with Pat's family, and had a great weekend.  The weather was beautiful, and we enjoyed some much needed time at the beach with Bailey.  Despite our best efforts to get her in the water, she is still petrified!  She she never fails to make us smile though, and that is good enough for us.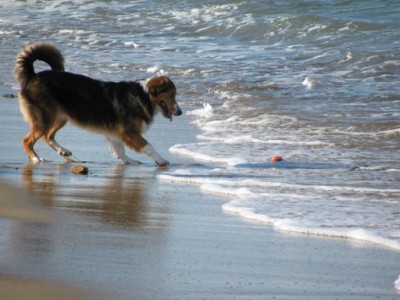 We also planted a hydrangea tree Brienna's memory.  The tree was a gift from Judi's coworkers and will no doubt be beautiful …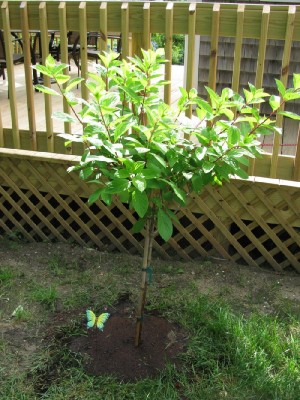 After another weekend on the Cape to celebrate Aunt Mo being in town, Pat and I headed to Washington DC, while Bailey enjoyed some time with her buddy Maggie at my parents house.  Pat was asked to speak at a conference on social media in government, so we decided to take advantage of the great location and I tagged along.  We were able to take in all the sights, as well as meet up with one of our friends from PC.  It was nice to get away for a few days, but we're happy to be home.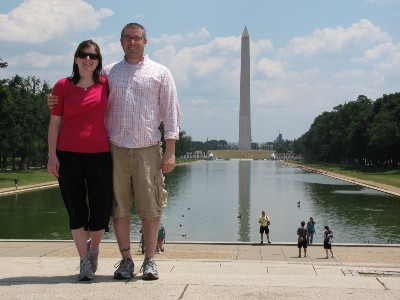 While Pat was attending the conference, I took advantage of the nice (hot) weather and ran along the Potomac River.  It's a very beautiful trail and I thought of Brienna the entire time … beautiful things tend to remind me of her … also, in the past, I never would have ventured off on my own … but she has taught me that life is short, and to take full advantage of the time we're given.  I am so thankful to her for that gift.
I also visited Arlington National Cemetery, where my maternal great-grandfather is buried.  If you've been to ANC, you know it's HUGE.  My aunt Patty visited a few months before, so I was very lucky and already had the location of his grave.  I had been there once before when I was about 10, but it meant quite a bit more this time around.  It is such a remarkable place … there is so much history and I'm proud that "the Colonel" is buried there.  My nephew Quinn has quite the namesake!  And no, there is no relation to the Quinn's on Pat's side of the family – we hope anyway!!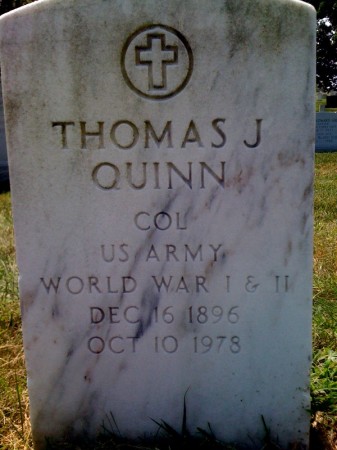 We returned home to celebrate my parent's 34th wedding anniversary, and will celebrate the Marr's 33rd anniversary next weekend – quite an accomplishment and we're very proud of our parents!
We are so thankful to everyone for helping us keep Brienna's memory alive. She will never be forgotten by us, and it's comforting that so many others still think of her.  It's hard to believe that almost seven weeks have passed.  Not a day goes by that we don't ache for her.  She is such a treasured part of our lives.  We are so thankful to have each other, as well as the continued love and prayers of our families and friends … thank you all so much.
We hope to have some new pictures to share soon!!