As most of you know, Pat and I were displaced by the severe rain and subsequent flooding in RI two weeks ago.  Our house was essentially destroyed (the entire basement was flooded and there was over two feet of water on the first floor) but we escaped unscathed and were able to save all of Brienna's belongings, so we truly feel lucky.  It could have been much worse.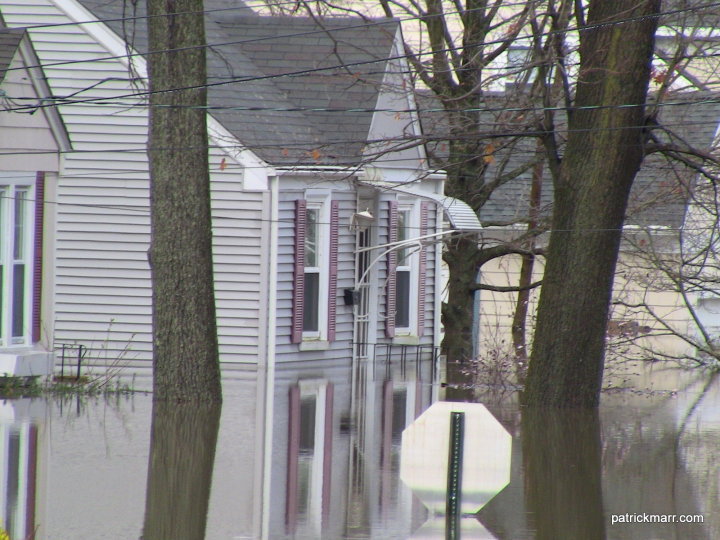 We are totally overwhelmed at the outpouring of support we've received.  I am reminded yet again of the power of family and friends and am so thankful to everyone for their generosity!  I truly can't thank you all enough for your kindness …
On that note, I want to thank Kristen and my friends for 'running to remember' Brienna in the New Bedford Half Marathon a few weeks ago.  Kristen, Jamie, Jenn and I ran while Andrea, Beth, Jodie (and Sadie!) and Kassi were there to cheer us on!  The girls came complete with a sign and when I saw them as I approached the finish line, it took everything I had not to start crying.  There certainly was 'love from above' and I'm so thankful to everyone for being there to support us!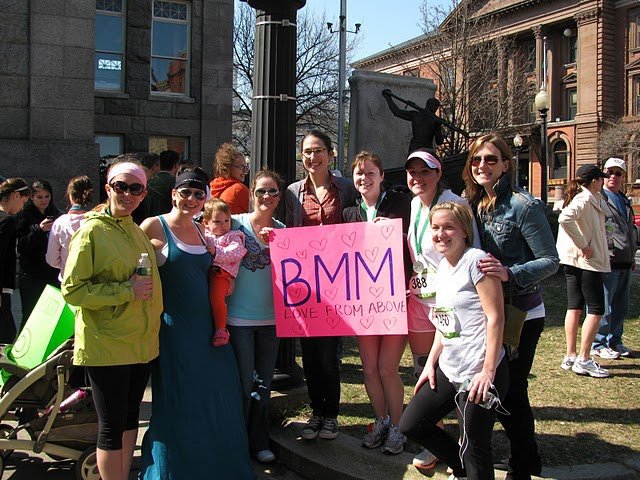 While our house is being rebuilt, we're renting a Bailey-friendly house in Warwick – Pat calls it Bailey's country house!  The house is furnished, and FEMA is helping us with rent, so again, we're very lucky.  We are so thankful for everyone for offering to help us.  We truly wouldn't be able to survive any of this without your love and support.  We're so blessed to have the friends and families that we do and I hope that we can someday repay the kindnesses we've received!