It's hard to believe that Christmas has come and gone so quickly. All the anticipation of the day and then it's over in the blink of an eye.  We had a great Christmas.  I love living close to both of our families, because we get to see almost everyone.  We spent Christmas Eve at Nana Q's condo with the Quinn clan: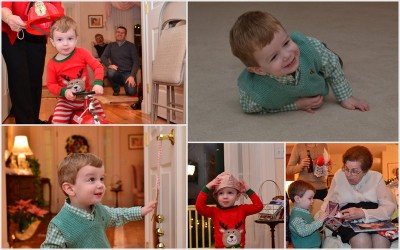 And then spent Christmas Day with the Conroy clan: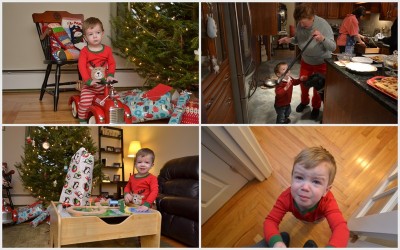 Pete was so good.  We didn't leave Nana's condo until after 10:00, but he still chatted and sang the whole ride home!  He was exhausted Christmas morning.  Pat and I were definitely more excited than he was, but we had fun and loved spending time with our families.  It was a very good few days 🙂
Merry Christmas! And Happy New Year too!