Today marks three months since Brienna's birth … where has the time gone??  We miss Brienna so much, it's hard to accurately describe the pain in words.  I'm learning that there really is no such thing as being healed, or getting better. We won't move on, rather we'll learn to incorporate this grief into our lives.  And while life swirls on around us, we're attempting to live in our "new normal".  It's a work in progress, and some days are better than others.  But we try never to forget the number of lives that Brienna has touched, and how grateful we are for the time we did have with her …
I think it's fitting that this week, we noticed that Brienna's rose bush is blooming!  We had not anticipated seeing any growth this season, but we are … the buds are a beautiful, bright pink and make us smile, because they remind us of her.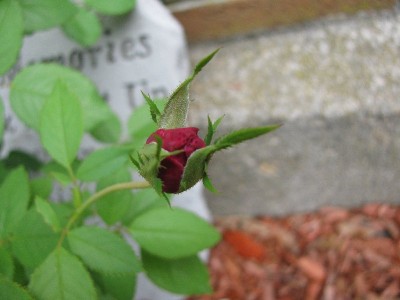 Thank you again for all your love and support.  We are so fortunate to have the family and friends we do … We love you and miss you, sweet Brienna Marie.