Pete is three months old as of Tuesday!  I cannot believe it.  We have no official stats to report because he doesn't go to the doctor's until his 4 month checkup.  But I'd say he's growing like a weed, as eating seems to be one of his favorite activities!  He is changing every day and I am just amazed watching him learn new things.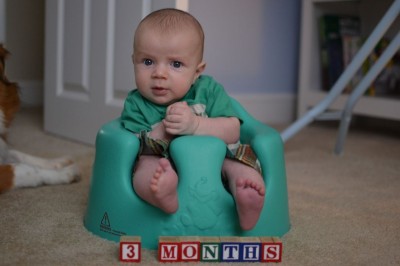 Pete's been quite the man about town these last few weeks.  His auntie Kristen took a day off from work so we went up to Southie to spend the day with her.  We had planned to walk around Castle Island, but it was about a 100 degrees out and incredibly humid, so we stayed cool in the air conditioning instead.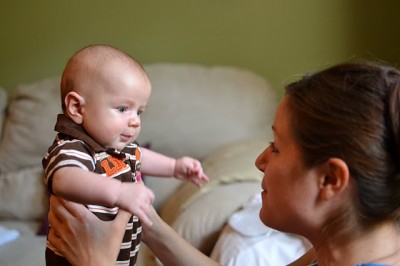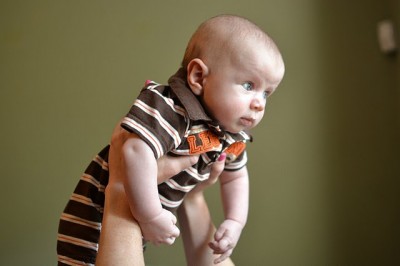 He also visited auntie Liz in Cambridge for a day.  We were having a lovely picnic in JFK park when this squirrel decided it wanted what we had.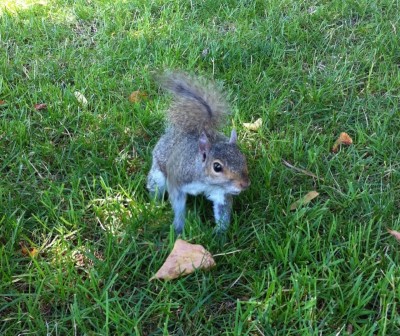 Despite our best efforts to chase it away (and to the amusement of those around us) it just kept coming closer and closer.  So we ended the picnic and walked along the Charles River and through Harvard Square instead!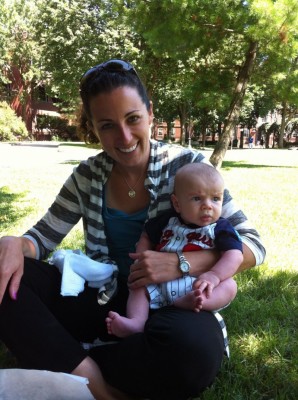 Pete also attended his first Waterfire.  It's hard to describe (and even harder to capture on film) but is such a neat experience and we had fun walking around downtown Providence with him – though next time, we'll bring the Bjorn!  Navigating the walkways with a gigantic stroller proved to be the trickiest part of the night!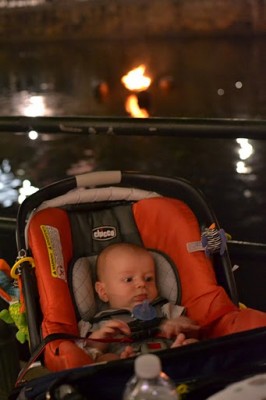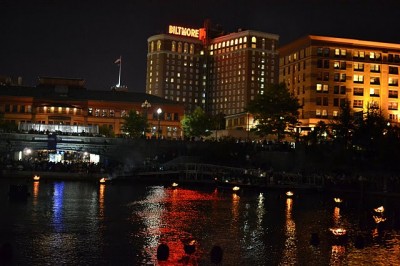 Pete's also been in the process of acquiring some beach gear and donned his new sunglasses for the first time – inside, at night, but he doesn't know that!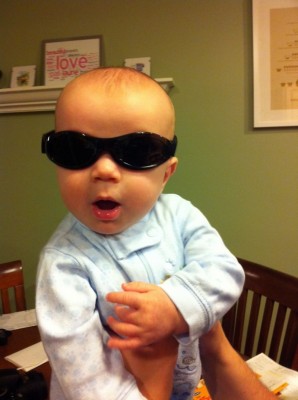 Pete is such a fun little guy to be around.  He brings us so much joy and happiness and I love spending my days hanging out with him.  He's my little buddy and I feel so lucky to be his mama!