Just over five months ago, Brienna was in our arms.  I look back on that day, and think about how happy we were to finally meet her and yet how sad we were that we also had to say goodbye.  At times, it seems like it's been forever since we cuddled and rocked her … at other times, I can literally feel her in my arms and it feels like just yesterday that she was here.
Kristen and I ran the Seacoast Half Marathon today in memory of Brienna.  It was a perfect fall day, and the course was beautiful.  A good portion of it is along the water, which is where I always feel just a little closer to Brienna.  She gave me all the inspiration I needed to finish, and I was so proud to be running in memory of my little girl.  I know she was with me every step of the way …
I am shocked and touched by how many people expressed interest in the t-shirts we made (the footprints are her actual footprints!) and in coming to NH to cheer us on.  We truly have the best family and friends in the world and I am so thankful to them for being there to support us.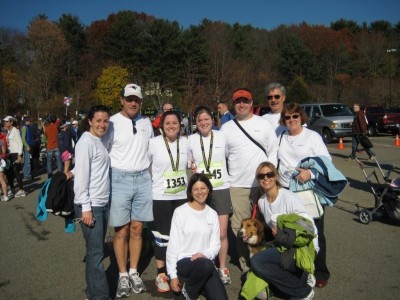 I also want to say a huge thank you to Kris … she's been battling  a pretty bad knee injury, yet stuck it out anyway.  I'm so proud of her and so happy that we ran the race together.  She is a good sister, and a great auntie!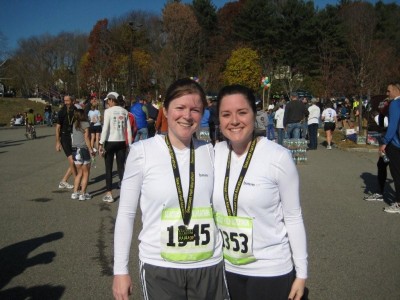 As always, thank you for your love and support.  Nothing about Brienna not being here is easy, yet we are so blessed that our family and friends help us remember her and honor her each and every day.