We spent a great weekend at the Cape celebrating the 4th of July.  Pete loves "the Cape Cod" and we are so fortunate that we're able to visit there as often as we are!  Pete got a hand-me-down play gym from his cousin Jaden and he couldn't be happier about it.  The slide just might be his favorite part: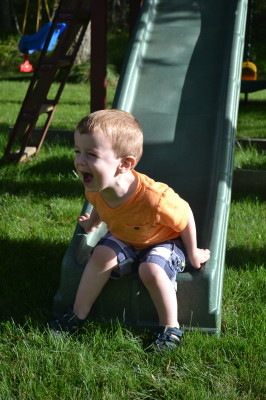 We went to the 4th of July parade in Orleans on Thursday.  It was roughly 1000 degrees, but we still managed to have a good time.  We found some shade for our little fair skinned lad, but it was virtually impossible to stay cool for long. Luckily, a bubble gun and some music kept the man happy as could be despite the heat!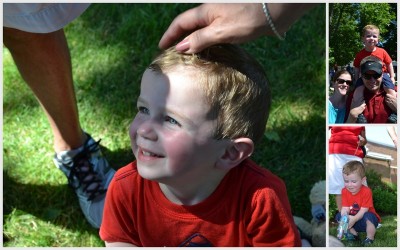 After exploring Chatham and checking out Chatham Light on Friday morning, we spent the afternoon at the beach.  One of the best parts about the Cape is the post beach (or anytime) outdoor shower. Pete thought so too and got such a kick out of running around the backyard naked and yelling.  He is such a boy.  And will definitely hate me for this picture someday, but I couldn't resist: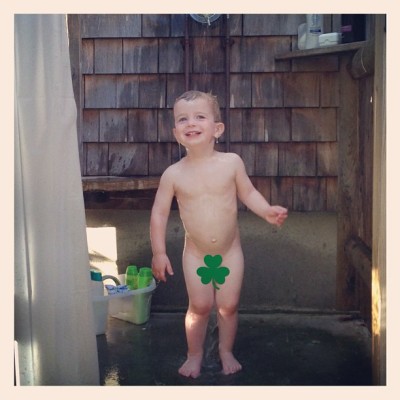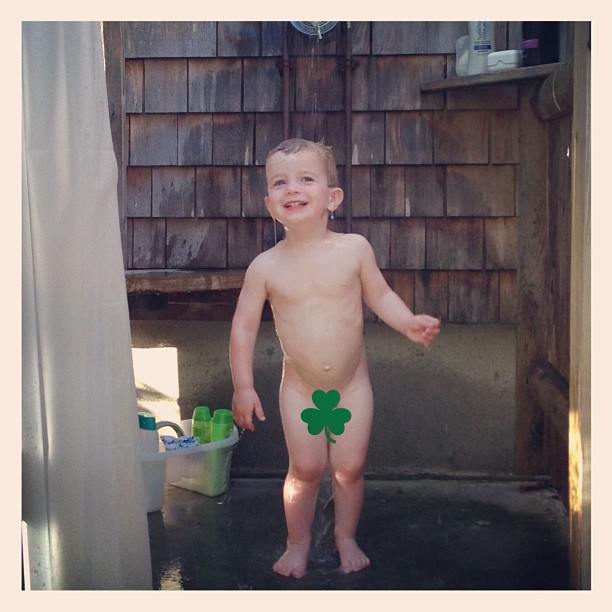 On Saturday, we hung around the house and played in the backyard.  Pete loved his little pool and the sprinkler. He was so funny running up to it and putting his belly in the cold water.  I forgot how much fun sprinklers can be!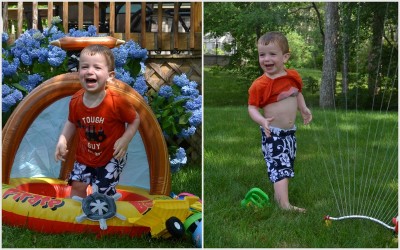 We went to a cookout at Pam and Steve's on Sunday, and had a great afternoon!  It's always fun to watch Pete and Gracie together, and Pete especially loved Uncle Steve's boat – particularly getting to beep the horn … he's been talking about it ever since!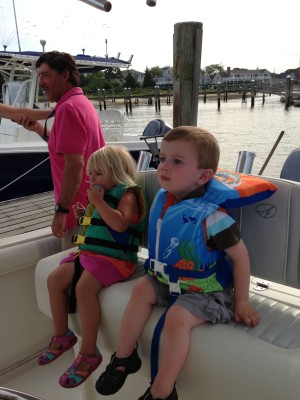 It was a fun, busy weekend but as usual, we had a great time at the Cape with Nana, Bumpa and Lizzie and already can't wait for our next visit!