As Pat mentioned earlier, several of our friends have recently had babies.  Two more babies were born this weekend, so I figured I'd officially welcome them all to the world …
Billy and Erika started things off on October 18, with Emily Margaret.  Miss Emily made her parents wait to meet her and was almost two weeks late … the proud new parents say it was all worth it though!  We met Emily the day she was born and it's hard to believe she is over a month old already!!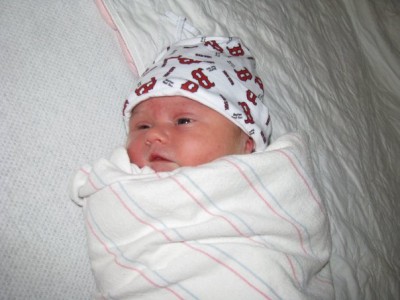 Debbie, Mike and big brother Ruairi welcomed Tiernan Jude on November 8.  Tiernan also made his parents wait, and was a week late arriving to the world!  Ruairi was born in London, so it was fun celebrating with little Tiernan born in the good ol' USA!  He is adorable, and looks just like his brother!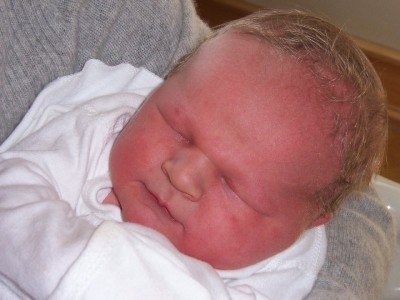 Sarah and Andrew next welcomed Miss Abigail Katherine to the world on November 11.  Abby was a bit kinder to her parents and only a few days late!  We were lucky enough to meet Abby when she was just a few days old, and can't wait to see her again next weekend!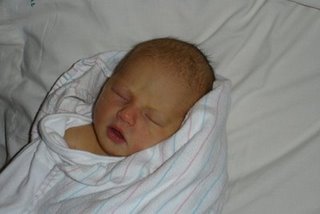 Michael and Kristen welcomed Lucas Michael to the world on November 28, three days ahead of schedule!  Luke and his parents live in Ohio, so we won't meet him for awhile, but can't wait until we do – he is such a cutie!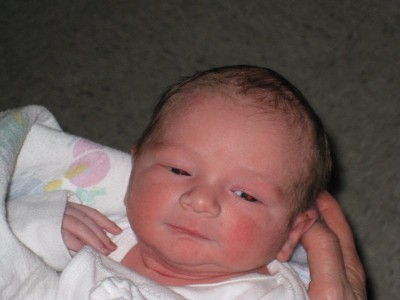 And Jodie and Ricky just welcomed the adorable Miss Sadie Brooks to the world early this morning! Sadie was due  December 9.  So she arrived 10 days early, much to her parents delight!!  I can't wait to meet her this weekend!!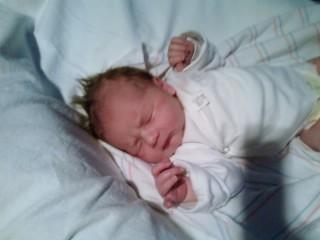 Next up are Amanda and Nick, set to welcome Miss Antonia Maya into the world on/around January 8!
Congratulations again to all of our friends!  We're so excited for everyone, and are so lucky MiniMarr will have so many of his/her own friends to grow up with!!  We've got 4 girls and 2 boys already, I wonder what MM will be?!  Will things even off and we'll have a boy?  Or will all the boys be outnumbered?  And will he/she be late?  Or early?  It's hard to believe we have less than 6 months to find out!