Pete is four months old!  Time is flying by … I look at him and cannot believe that just four short months ago he was a tiny (relatively speaking) newborn.  He was supposed to have his four month well visit today, but it was cancelled because of Irene and a lack of power at the office … I'll update the post with his latest stats after his appointment on Thursday!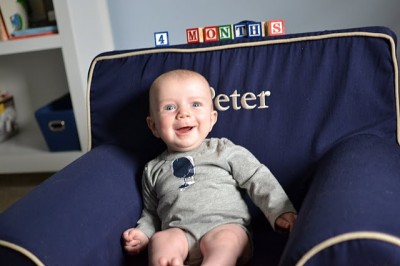 Pete has the best personality.  He is laid back, funny, sometimes shy, good natured and I just cannot get enough of him.  Pete "talks" all the time, smiles, laughs, squeals, splashes like crazy in the bath, rolls over, reaches for toys and grabs at anything and everything he can get his hands on. He loves Bailey, and she elicits the biggest smiles from him … he wears mostly 6 month clothing and size 3 diapers!
Here are some pictures of our favorite pictures (click to enlarge) from Pete's fourth month: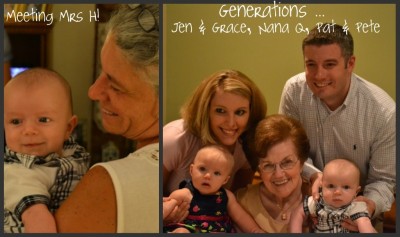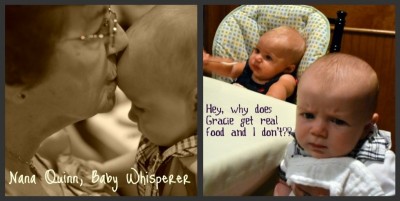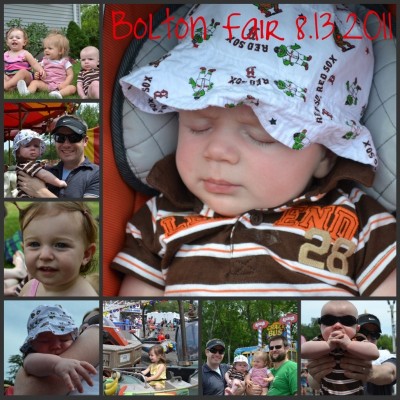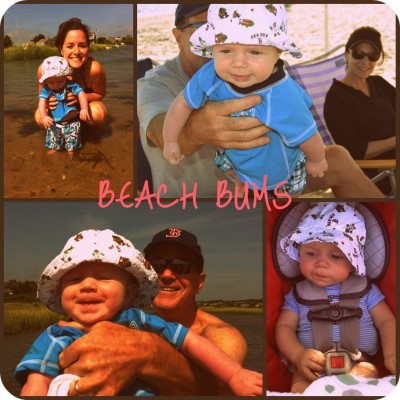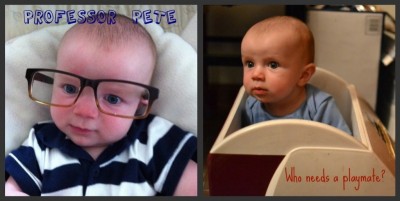 We love being Pete's parents and look forward to what he has in store for us this month!