It has been way too long since I last posted.  Pete's had a very busy month with lots to report.  He is now 15 months old, weighs 24 pounds, 2 ounces and is 31 inches tall – more than half as tall as his Auntie KK!  He talks a lot and has so many new words. He likes to point out noses and toes and loves to try and put shoes on himself or anyone else around.  He loves to sing and dance and is such a happy-go-lucky boy. Every day is something new and exciting and his cuteness just overwhelms me.  He is still shy at times, but once he warms up, is such a ham.  He is just the best and Pat and I marvel at him on a daily basis. He is so great and so much fun.
I think the biggest update to report is that Pete is officially walking!  He took his first truly solo steps on July 7 when we were up in Maine: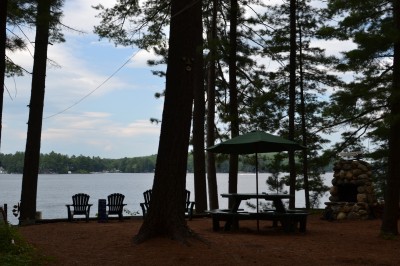 He took them on the dock of all places and hasn't looked back since.  This video is from a couple of weeks ago at the Cape, and it's amazing how much more steady he is already.  I had been so excited for him to walk and it really is the cutest thing.  He still looks like a drunken sailor sometimes, but gets stronger and more confident every day.
It's been a busy month for all of us; we spent a few days at the Cape on our own and had a great time at the beach and hanging out with Pete.  He got to use his swing, and his laugh is one of my all time favorite sounds:
More pictures from the Cape: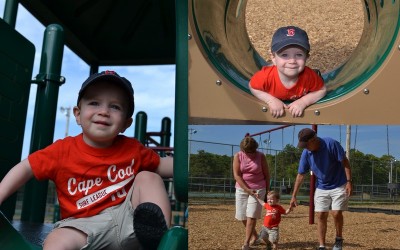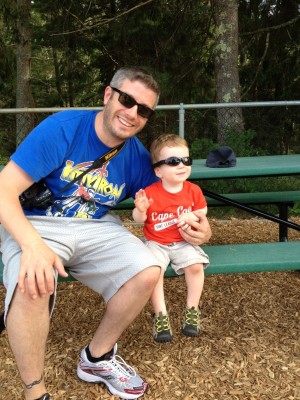 I think that's it for now.  I will hopefully have some pictures of Pete's visit with his cousins to post soon! And will try to be better about posting more regularly!