The newest MiniMarr has arrived!  Our son, James Patrick,  was born on February 20, 2014 at 9:21AM.  He was 20 inches long and weighed in at 8 lbs. 5 oz.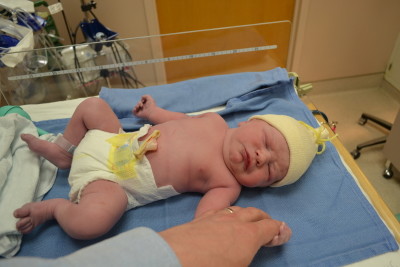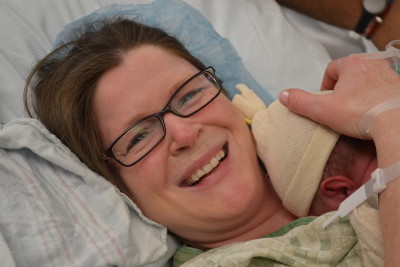 Overjoyed to finally meet our baby!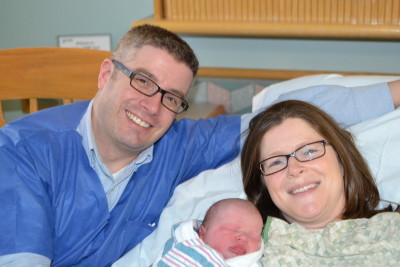 Proud parents!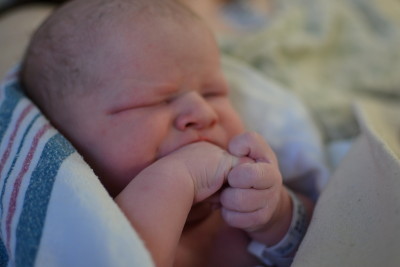 Finding his fingers for the first time 🙂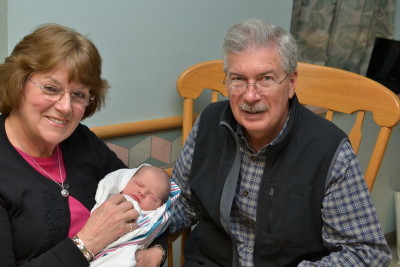 Meeting Nana and Bumpa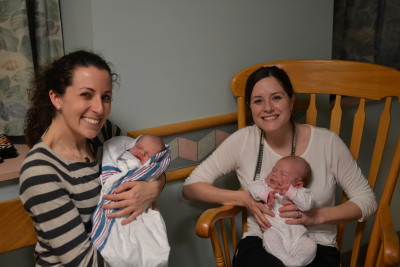 Lizzie and James and KK and cousin Hannah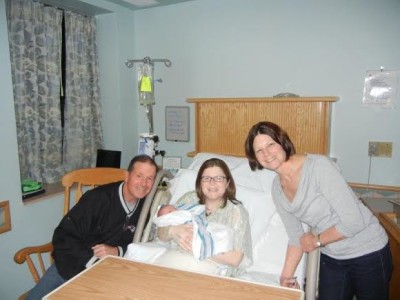 Meeting Birdie and Bana
Pete didn't quite know what to make of his new little brother.  He was pretty convinced our baby was a girl (which made us think so too!) and didn't seem to quite grasp the concept that the baby in my belly was actually James.  He was spoiled rotten with big brother presents, and hammed it up for the camera before agreeing to be in a family photo!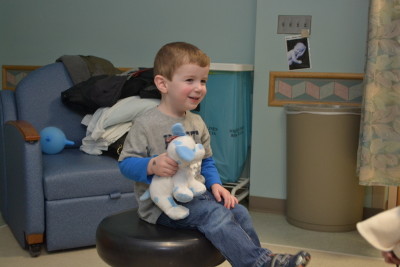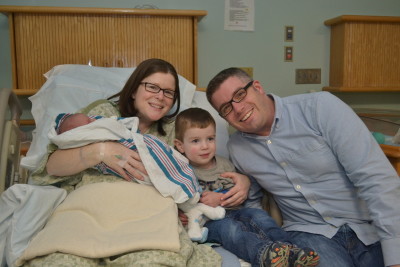 When I first saw James, I was struck  by how much he looked like Brienna and Pete when they were born.  When we saw James for the first time, Pat said "Pete!" and then we both laughed because we didn't even have a boy's name picked out yet!  James sometimes looks like a miniature version of Pete, but he's starting to look like himself too.  He's so cute and sweet (Sweet Baby James is very appropriate for him!) and is a pretty laid back little guy.  He is mild mannered and gentle; he fusses when he's hungry and only really cries when he's in need of a diaper change.  Pete is adjusting to his new role, and loves to be our special helper.  He oversees all diaper changes and lets us know when he thinks James needs something.  So far, so good … James fits right into our little family and we are so happy he's here!